1

st

 

LES Asia Pacific YMC Conference
The conference attracted nearly 70 IP practitioners from all over the world including Austria, Canada, China, Germany, Japan, Malaysia, the Philippines, Singapore, South Africa, South Korea, Spain, Switzerland, Taiwan, Thailand, the UK, and the USA. 
The conference was well received by the delegates as various topics, including "Top New Developments in IP Licensing", "War Stories on Cross-Jurisdictional IP Disputes", and "New Trends and Developments in Blockchain", were discussed.  The delegates had an opportunity to take part in a mock licensing negotiation conference program then ended with a mock licensing negotiation.  We closed the program with an evening out on the town, enjoying Hong Kong's world famous food and night life.
Introducing the YMC Activities in 2019 by Mr David Swain, organizer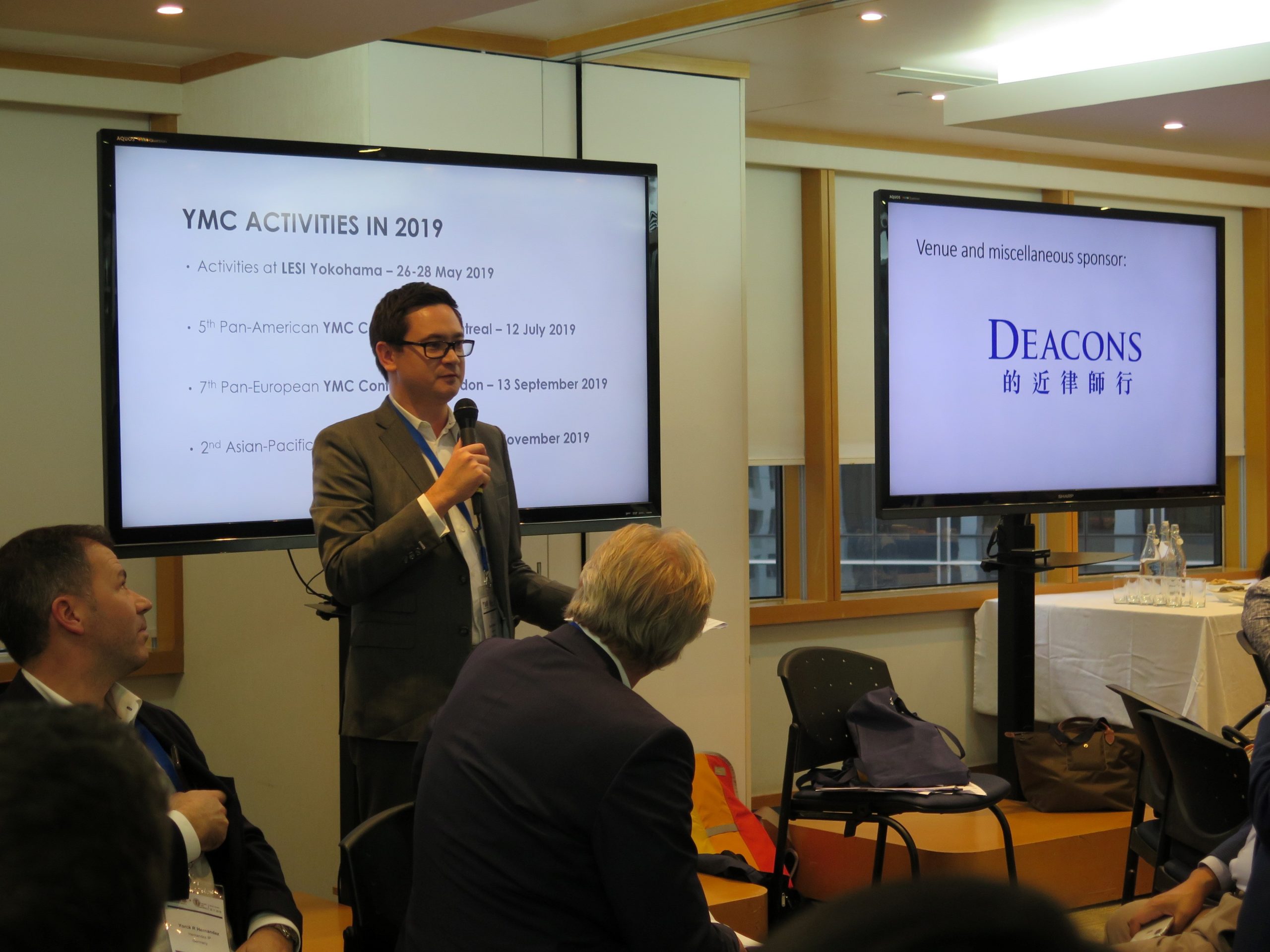 War Stories on Cross-jurisdictional IP Disputes" – Ms Natalie Raffoul (moderator); Ms Charmaine Koo, Ms Hui Tsao, Ms Ruby Ho and Mr Bernhard Thum (speakers)